Are you seeking a talented wedding singer to add a captivating musical ambiance to your special day in Yorkshire? Look no further! Introducing the Yorkshire Wedding Singer, Pop'n'Piano, your ultimate choice for an unforgettable wedding experience.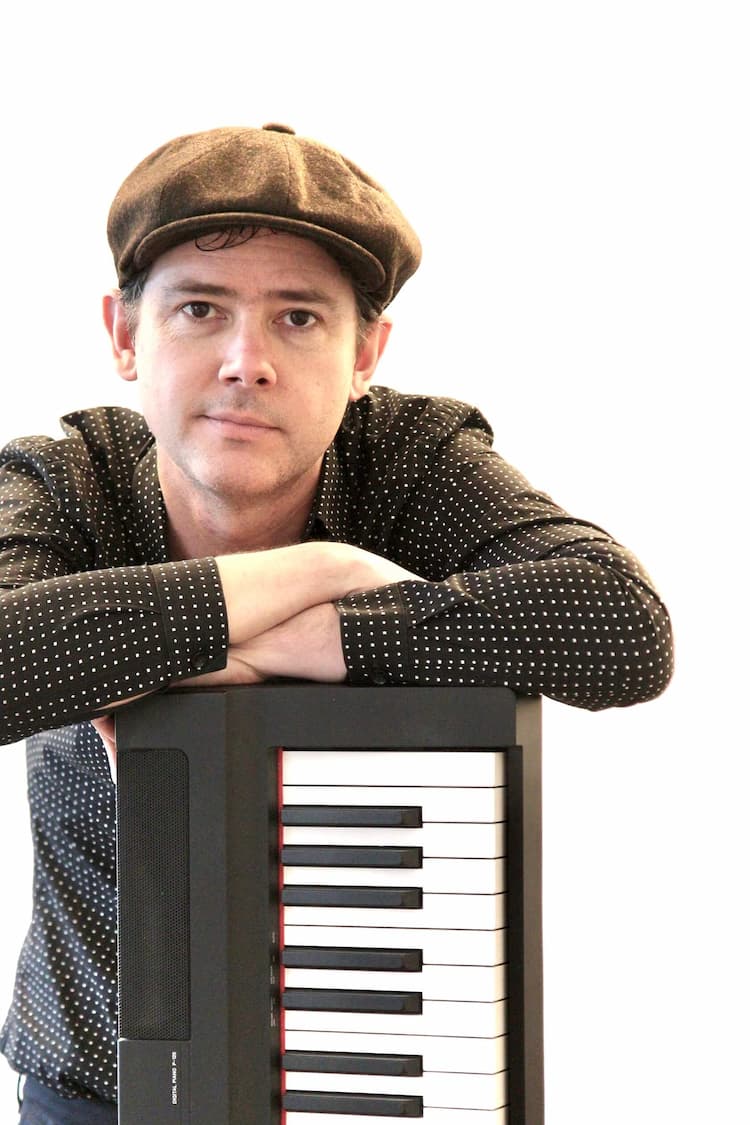 Create Lasting Memories
Your wedding needs to be taken to the next level through beautiful melodies and the soulful voice of the Yorkshire wedding singer, Will, of Pop'n'Piano. With years of experience in the wedding industry, Will is a skilled performer who knows how to set the perfect tone for your celebration. From the heartfelt moments during the ceremony to the joyful celebrations on the dance floor, our Yorkshire wedding singer will craft an exquisite bespoke musical journey for your unique preferences.
Hassle Free Setup
Book and pay online, starting from £150.
Set Selector ®
Choose your own playlist from a catalogue of over 1,000 songs and classical pieces.
I Learn Your Favourites
I can play any music and sing any song—just ask, and I'll learn your favourite songs and pieces.
Flexibility
I can cover all your live music requirements for the entire day.
Unparalleled Musical Talent
The Yorkshire wedding singer boasts a diverse repertoire that spans various genres, including timeless classics, romantic ballads, chart-topping pop songs, and everything in between. With a versatile vocal range and an innate ability to connect with the audience, Will ensures an engaging and emotionally resonant performance that will leave you and your guests in awe.
Customised to Your Vision
Your wedding day should reflect your individual style and taste, and Will is committed to making your musical dreams come true. From the moment you book his services, he works closely with you to understand your vision and preferences, curating a bespoke playlist that captures your beautiful love story. Whether you desire a stirring rendition of your favourite song during the ceremony or a lively performance to get everyone on their feet during the reception, he's got you covered.
Professionalism and Reliability
Planning a wedding can be overwhelming, but rest assured, the Yorkshire wedding singer is here to ease your worries. Will is committed to professionalism and punctuality, and as a dedicated artist, he will be there every step of the way, ensuring a seamless and stress-free experience. You can trust Will to deliver an exceptional performance, leaving you free to immerse yourself in the magic of your wedding day.
Seamless and Convenient Booking Process
Experience a hassle-free setup with our online booking system, allowing you to secure your date and make payments effortlessly. Starting from just £150, you can easily reserve our services and focus on the other aspects of your special day.
Tailor Your Musical Experience with Set Selector ®
Selecting the perfect playlist for your wedding is a breeze with our innovative Set Selector ® feature. Choose from an extensive catalogue of over 1000 songs and classical pieces, ensuring that every moment of your event is accompanied by the melodies that resonate with your taste and style.
Your Favourites, Perfected
Leave the musical arrangements in our capable hands. We pride ourselves on our ability to learn and perform any song you desire, ensuring that your favourite tunes are flawlessly executed. Whether you have a special request for a specific piece or a cherished song that holds sentimental value, we are here to deliver a memorable performance tailored to your preferences.
Unparalleled Flexibility for a Complete Musical Experience
No matter the duration of your wedding celebration, we have you covered. Our services extend to cover all your live music requirements throughout the entire day. From the intimate ceremony to the lively reception, our versatile artist will adapt to each moment, creating the perfect atmosphere and keeping your guests entertained from start to finish.
A Diverse Array of Styles & Instruments
Indulge in a musical experience tailored to your preferences with an extensive range of styles and instruments. As a versatile musician, I can adapt to any occasion, ensuring your wedding guests experience a captivating performance that will leave a lasting impression for years to come.
Explore a Vast Musical Landscape
With a vast catalogue of over 1000 pieces, I offer an extensive selection of music genres, including pop songs, rock anthems, jazz melodies, laidback tunes, classical compositions, enchanting show tunes, and even beloved Disney favourites. Whether you desire the latest pop hits, timeless classics, or soothing ballads, I can curate a bespoke setlist that resonates with your unique taste.
Pop Sensations
Having recently completed a sold-out nationwide tour with a leading tribute band, I bring an electric energy to every performance. Prepare to be delighted as I deliver a set filled with pop hits that perfectly suit the mood of your event. From iconic tunes like Elton John's "I'm Still Standing" and Don McLean's "American Pie" to alternative choices like the Stone Roses' "I Am the Resurrection" and David Bowie's "Starman," expect an unforgettable pop experience. Let's not forget the infectious rhythms of Wham's "Wake Me Up Before You Go-Go," sure to get your guests grooving.
Elegant Classical Repertoire
As a classically trained pianist, I possess the skills to create an enchanting ambiance with instrumental music. Choose from a range of mesmerising compositions, such as Debussy's "Clair de Lune," Beethoven's anthemic "Moonlight Sonata," and the sublime melody of Faure's "Requiem." If you prefer blues and jazz for background music, I can effortlessly perform classics like Miles Davis' "Kind of Blue," Ella Fitzgerald's "Blue Moon," and the delightful Eilen Jewell number "I Remember You."
Dynamic Guitar Performances
If you're looking to get your guests on their feet and dancing, look no further. I excel in playing songs from every era and genre, from the edgy sounds of The Kinks' "You Really Got Me" and The Rolling Stones' "Brown Sugar" to the unforgettable hits of the '70s, '80s, and '90s, such as George Michael's "Faith" and Ed Sheeran's "Shape of You." Get ready for a lively and energetic guitar performance that will keep the dance floor buzzing.
Organ Elegance for Weddings
For the most important day of your life, I offer the perfect touch of elegance with organ music. As guests arrive, allow the mesmerising beauty of Bach's "Suite for Solo Cello" to create an enchanting atmosphere. For the processional, the traditional choice of Clarke's "Prince of Denmark's March" sets the tone perfectly. And, of course, no wedding would be complete without the timeless charm of Mendelssohn's beloved "Wedding March."
Book the Yorkshire Wedding Singer Today
Don't miss the opportunity to have the Yorkshire wedding singer make your Yorkshire wedding a touching musical presence. Let Will transform your special day into an unforgettable celebration of love, surrounded by melodies that will resonate in your hearts forever.
Contact Will today to discuss your requirements, check availability, and secure your date. He can't wait to be part of your Yorkshire wedding journey and help you create cherished memories that will be treasured for a lifetime.
Do you bring your own equipment?
Yes, I bring a full PA system, all instruments, stands, and lighting.
Are you insured?
Yes, Pop'n'Piano has public liability insurance for £5 million, provided by Aviva.
Can I Choose the Songs You Play from the Set List?
Yes! When you proceed to booking, you will be able to choose your own setlist from my catalogue.
Can you play outdoors?
Yes! As a musician Leeds, all my equipment is able to run on battery power if required. I'm happy to play in gardens, on beaches, mountain tops—you name it!
If you'd like to learn more about my musician Leeds services, contact me today! I'm happy to answer your questions and discuss your next event. I'll also help you choose the music!
Got any questions? Get in touch, I'd be happy to help!
14 Pollard Ln, Bramley, Leeds LS13 1EY